"Forget-Me-Not (The Konami Code)"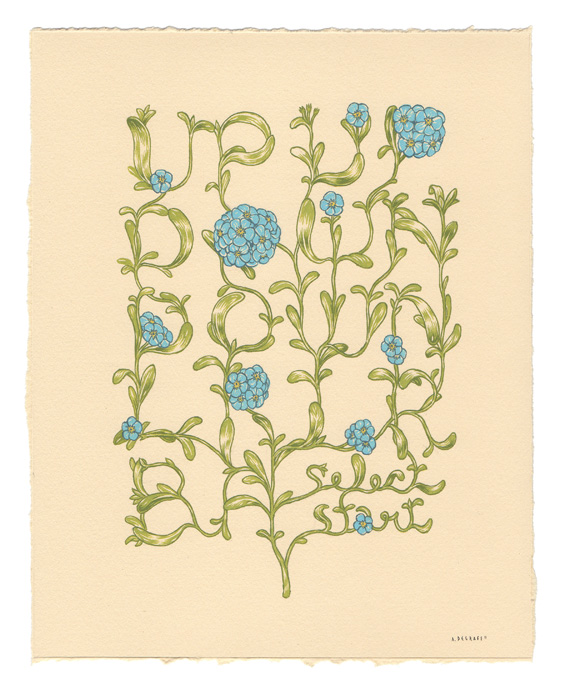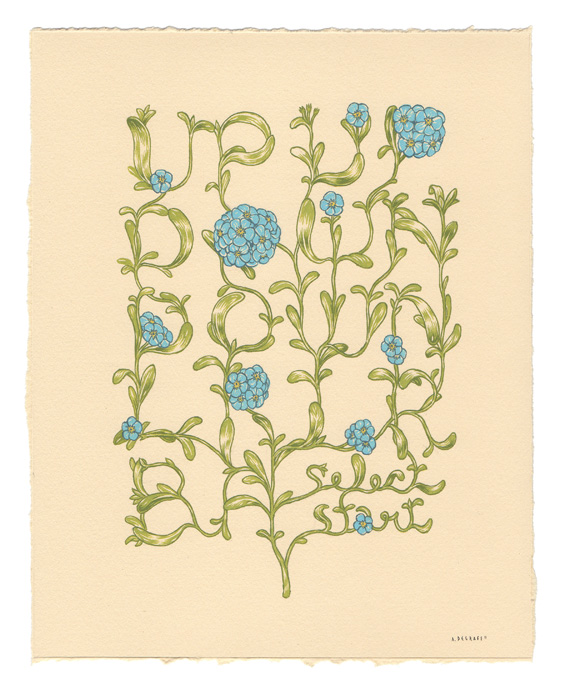 "Forget-Me-Not (The Konami Code)"
This is a digital archival print of a piece I did for Gallery1988's 2011 Video Games Show. The image is a text design of that old Contra "start the game with extra 30 lives" code, the famous Konami Code. The text is created out of forget-me-not flowers. The original was gouache on Rives BFK tan paper, and sold at the show. The paper is size is 8"x10" with 1/2" border around the top and sides with about 3/4 on the bottom. This is so the image can be popped into a standard 8x10 frame or mat and still show the deckled (torn) edge and the signature at the bottom, without having to custom frame the print.